Are your Everglades fishing charter trips fly fishing only? Or is spin fishing available?
Fly fishing or spin fishing charters are available. 
Gear is provided for you unless you notify me that you can bring your own.  
Fly rods suggestions: 7-9 weights for baby tarpon, snook or redfish, 10-12 weights for bigger tarpon. 
Spinning rod suggestions: medium-fast action inshore rod minimum of a 15lb braid line for snook and redfish, 20lb-50lb braid line for tarpon.
Inspection of personal tackle is required before each trip to help ensure that it will be sufficient for a full day on the water.
Is food & drink provided?
Florida guides aren't allowed to provide food to clients, but lunch can be arranged ahead of time (call (970) 903-6033 for clarification). For half-day trips, bringing a snack or two is recommended. Water is provided on all trips.
Lightweight, long sleeve shirt and pants or shorts. Polarized sunglasses for eye protection and the ability to see the fish. Rain gear is always a good idea. Shoes with non-slip, non-marking soles, a hat and neck/face gator.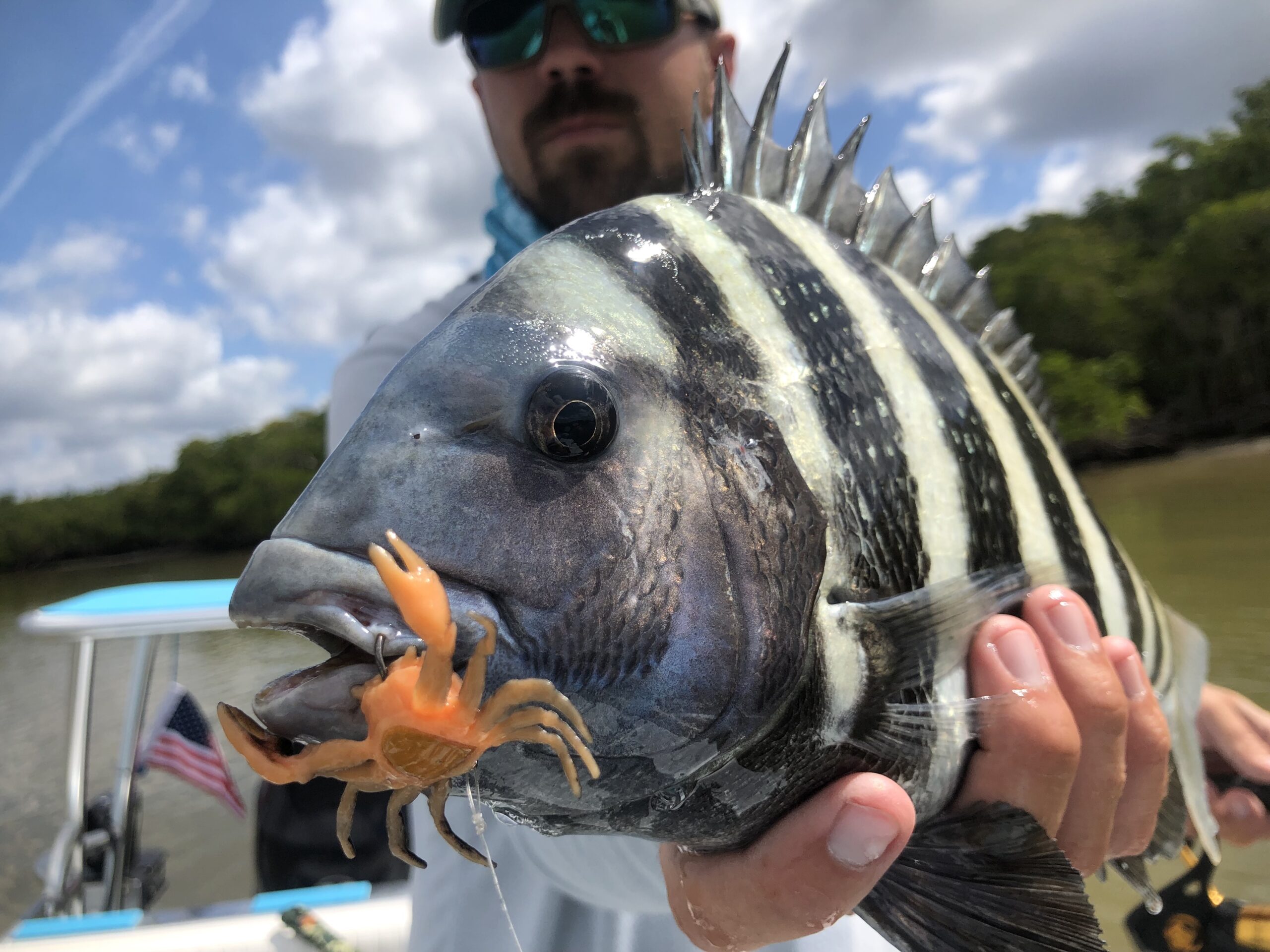 Should I bring bug spray and sunscreen?
Bug spray is nasty stuff, it is very tough on your skin and on fishing gear, but it can work when nothing else does.
Sunscreen with SPF 50 or higher is suggested.
What kind of tackle and flies do you use for fishing in the Everglades?
I carry Hardy, Thomas & Thomas and Gloomis fly fishing rods on board paired with Tibor reels. I tie most of the flies we'll fish with.  
Flies for tarpon fishing as well as snook, redfish, sheepshead, black drum and many more.
If you have any flies of your own that you would like to bring just let me know!
What kind of charter boat do you fish out of?
I run a 2015 Whipray Classic with a 50hp Tohatsu engine. She is made for fishing the shallowest of flats and is extremely efficient on fuel.
This Hellsbay has enough room for two anglers plus myself. I can store up to 5 fly rods set up and ready to go. The idea is to stay as light as possible, so we can be quiet and shallow, giving us better chances for sight fishing opportunities.